We Make Science Fun, Cool, & Easy for kids all over Maryland!
We want to tell you about our parties, camps and after-school programming. Get your kids connected to the fun!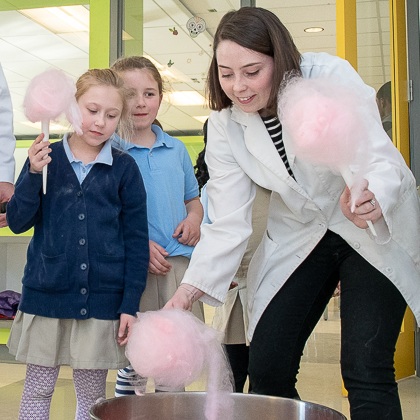 We're more than just birthday parties! Find out how we can help you teach common core concepts and more.
Looking to throw a memorable birthday party?
We can help!
Add some "flare" to your summer - Join us at Camp!
Locations for our 2019 Summer Camp season included Loyola Blakefield, Coppermine Fieldhouse, Memorial Episcopal, JCC, Roland Park and Beth Tfiloh.
Educators!
Learn more about our in-class field trips and other programming for your classroom.
The Science Guys of Baltimore are a BCPS Registered Vendor
What adults are saying about The Science Guys
The Science Guys came to our Birthday Party this weekend and they were a hit!
We had kids aged 2-9 and everyone had a blast. Every single child got to participate in an experiment and some even got to wear super hero costumes which only added to the fun.
The Science Guys were on time and ready to go. Very professional. Highly recommend!

-Sandi S.B.
Thanks So Much For The Wonderful, Fun Filled, Explosive Party. All the boys had a blast and are still talking about it. The Mom's and Dad's had fun too. Thank you again,
-Blanca A.S.
Hazmat came to my 10 year olds son science themed birthday party and they had a phenomenal time. Kept them entertained, laughing and learning all at the same time. Would highly recommend for science lovers!
-Tami M